Flow Group News
20/05/2015 @ 8:55
Flow Rooftop Party #1
Our first Flow Rooftop Party is coming on June 6th. Get ready for another massive summer with our three parties on Clube Ferroviario, 6 June, 4 July, 19 September. Catch this amazing vibe and dance with us. check all here
Flow Group
16/04/2015 @ 12:23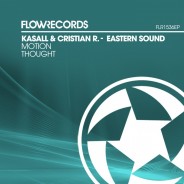 FLR1536EP - Kasall & Cristian R. - Eastern Sound EP
Flow is back with the talented Kasall & Cristian R. that deliver three huge tracks
Flow Group
14/04/2015 @ 11:48
FLR1535EP - James Monro - Solo EP
Flow Records returns once again with a release from one of his favourite djs, James Monro , the king of hypnotic psychedelia is back...
07/02/2015 @ 23:28
FLR1534EP - Weekend Heroes
Flow records proudly presents a new ep from Weekend Heroes, Secret Society delivers a solid funked up groove, hypnotic percussive layers evolving to a melodic acid synth line in the break. A perfect combination of deep and groovy. Tel Aviv´s Khen also debuts his music on Flow, and this remix is just a winner,
09/01/2015 @ 16:54
FV059 - Pedro Aguiar Ep
To kick off 2015, Pedro Aguiar returns to Flow with two huge tracks and an amazing Petar Dundov Remix. All info here
09/01/2015 @ 16:45
Flow presents Mark Henning(Soma) De
Flow presents Mark Henning - Sabado 14 Fev - Europa Sunrise Info here
26/11/2014 @ 23:04
FLR1433EP - Ben Coda Thinking of You
Flow Records returns once again with another great Ep from Ben Coda, Thinking of you combine some serious fat bass lines and big synth stab melodies to make this a powerful main room dancefloor monster. Redshift takes a more tougher approach with a rolling moroder type bassline and a percussive acidish pattern, all along, its powerful roller.
18/11/2014 @ 8:57
Flow Private Party - Nanoplex CD Release
13 Dezembro - Vamos celebrar o lançamento do album One Billion Dollar Brain dos britanicos Nanoplex com os mesmos ao vivo e um dj set de Ben Coda e os anfitrioes a abrir a noite Pena e Lama. Entrada gratis e 5euros via guestlist. Info aqui