Flow Group News
04/02/2014 @ 22:49
FLR1428EP - Zen Lemonade - Addiction
After a break of 10 years on dancefloor related music, Zen Lemonade are back on Flow Records with Addiction EP, a killer release with great remixes from James Monro, Andrea Bertolini and Manu Ferrantini
27/01/2014 @ 18:37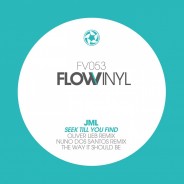 FV053 - JML EP Out Now
Out now this amazing new ep from Flow Vinyl, supported by huge names from John Digweed, Laurent Garnier, Satoshi Tomie, Carola, Hawtin, etc
27/01/2014 @ 18:27
8 Feb - Max Cooper Lisbon
Another Flow party in association with Lx Music and Europa Sunrise, Max Cooper, showcasing his new live show Save the Date: 8 February in Lisbon. Check it all in the events section
07/01/2014 @ 14:08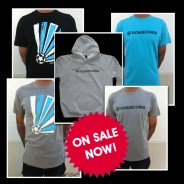 Flow January massive Sales
We are doing a massive January sale on our Flow top quality tees(10€) and hoodies(20€). Grab them while they have this great price and support your label. check our Store here
Flow Group
07/01/2014 @ 13:58
FV052 - Rob Hes Ep Out now
Out on Jan 7th, Flow Vinyl´s new massive ep supported by Garnier, Hawtin, Carola, Cattaneo, Picotto, Psycatron, Nuno dos Santos and many more... check the news, feedbacks and stream here
Flow Group
19/12/2013 @ 20:13
Ben Coda & Nanoplex - Second Shower EP
Flow Records returns with another massive Ep from Flow new artists Ben Coda and his side project Nanoplex with Chris Williams aka Ipcress for their third release together.
14/12/2013 @ 20:32
Fenix Project - Cosmology EP
Flow Records change gear with their next release, but the results are just as powerful as their peak time dancefloor cuts. Fenix Project is the production alias of Lisbon-based DJ Lama, and he established his Flow credentials with a funk-fuelled remix of Diogo Ribeiro's 'No Contact' released in June. Now he's back with four original tracks in the shape of the 'Cosmology' EP.
Flow Group
27/11/2013 @ 16:07
Peter Wagner - To Dance Till The Sunrise
To Dance till the Sunrise' is a fitting title as this bass-heavy techno bomb is destined to see some serious dancefloor action. Filled with smouldering energy, the intensity is further enhanced by a dramatic breakdown and an evocative spoken word vocal. Throw three superb remixes from MAVERICKZ, LA BAAZ & KARA MAEHL, MOOOSFIERB into the equation and 'To Dance till the Sunrise' is a major release for the summer from Flow with massive remixes