Flow Records Artists
Cardia is just not another DJ. He Is a music lover and most of all, a producer.
Masato.M was born in Kyoto, Japan in 1975.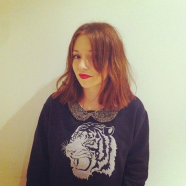 As part of the celebrated female dj duo Heartbreakerz, Kokeshi knows all about jam packed, hip-swinging, head-banging dance floors.
Nanoplex is the new live project from two of the pioneers of the UK progressive techno sound, Ben Coda & DJ Ipcress.
DJ, producer and remixer Ben Coda has now firmly established himself as one of the most exciting talents in the UK dance music scene. Since his first release at the end of 2008, Ben's unique blend of techno and progressive house has picked up massive support worldwide.
Producer extraordinaire and somewhat of an aficionado, Pedro Aguiar still likes to call himself a dreamer.
Diogo has been in the top front of electronic music production in Portugal since its very beginning, in the mid nineties, with more than 10 years of a solid career
With a worldwide dj career, a showcase of four Danceclub Magazine awards, an internationally renowned label group and a smooth personality, Dj Pena is one of the leading portuguese progressive djs in the world.