Flow Vinyl Artists
Cardia is just not another DJ. He Is a music lover and most of all, a producer.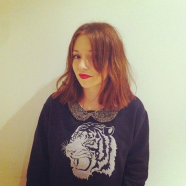 As part of the celebrated female dj duo Heartbreakerz, Kokeshi knows all about jam packed, hip-swinging, head-banging dance floors.
Producer extraordinaire and somewhat of an aficionado, Pedro Aguiar still likes to call himself a dreamer.
Juan Deminicis is a DJ/Producer from Buenos Aires, Argentina. As an young child, he got introduced in the electronic music scene by listening to djs like Hernan Cattaneo, Digweed, Sasha, Pryda, Zabiela, Radiohead,Daft Punk etc
For Kassey Voorn emotion is central to music. Whatever the time or the place, music has to tell a story and represent feelings, and this is something he tries to bring to his own productions and DJ sets.
Diogo has been in the top front of electronic music production in Portugal since its very beginning, in the mid nineties, with more than 10 years of a solid career
Smoldering from the infamous Slowburning Studios at the bottom of the South Pacific this sultry electronic duo have been writing captivating beats and storming dance floors across the globe
Editor of electronic music mag, booker of nagisa festival tokyo with some japanese clubs, and a dj based in Tokyo. Starting dj career in 1995, by 2005, got the residency at NAGISA festival and...
Manuel Sofia aka MOS was worn in Buenos Aires Argentina, 26 years ago. Son of a renowned argentine classic pianist, he lived and breathed music early in his life.
With a worldwide dj career, a showcase of four Danceclub Magazine awards, an internationally renowned label group and a smooth personality, Dj Pena is one of the leading portuguese progressive djs in the world.